Best Dashboard & Windshield Phone Holder
With smartphones becoming even more important to our daily lives thanks to their increasingly powerful functionality, it's important to be able to stay connected and ahead of the game while driving, as such a robust and sturdy car phone holder is a necessity allowing you to stay up to date with upcoming traffic information, directions and speed camera detection.
With tons of different options to choose from, we've rounded up our favorite car mounts for 2020 which you can see below!
1. Quick Touch One Car Mount Windshield/Dashboard Car Holder
Our first selection proves to be extremely versatile thanks to its transforming nature.The Quick Touch One versatility allows for convenient use no matter you car or preference, providing you with the option to mount on your car's windscreen or even on your dashboard. What's more, the holder performs extremely well in our tests, providing a secure grip for your phone no matter your terrain or speed. Another fantastic feature is the reusable gel pad, making for easy use with or without a case for even the largest smartphones on the market today.
2.  iOttie OneTouch Car Holder with Wireless Charging Built-In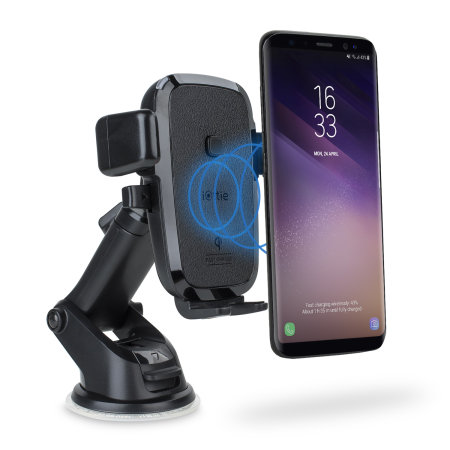 A more premium choice now, the iOttie OneTouch is the go to car holder of choice for anyone looking to safely hold their phone in their car, but whom also want effortless wireless charging at the same time. The Holder can be mounted to either your vehicle's dash or windscreen and once situated delivers a fantastic and ultra modern experience. The built-in wireless charging works well, providing charge to all wireless charging smartphones, ideal for when driving and using satellite navigation apps. Another fantastic feature is the holder's one touch open and close system, making this a brilliant option for those after a little bit extra on top of a great hold.
3.  Official Samsung Universal Vehicle Dock Mount Car Holder
One of the only car holders Samsung have ever produced, this classic still delivers and out-performs many of the newer models from other companies. The official seal approval really shines through, with a premium finish and an ease of use that makes this option a fantastic pick for anyone after a simple and secure holder that feels extremely robust.
4.  Olixar inVent Magnetic Air Vent Holder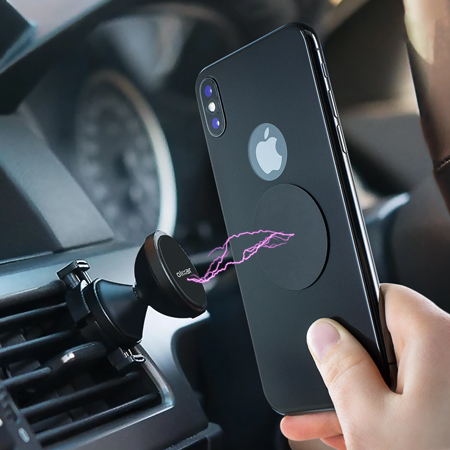 A subtle choice now, the Olixar inVent Magnetic Air Vent Holder is an updated version of the classic and award winning Olixar inVent range, now coming with supremely strong magnetic connection and a sleek design. Slotting securely on to your vents, this car mounting option allows for easy one-hand mounting and works effortlessly through cases too, so you can keep your precious smartphone protected while it stays in view. This is a great pick due to the stylish nature and that fact that it leaves your windscreen completely clear for a better and safer view of the road.
5.  Scosche Magic Mount Car Holder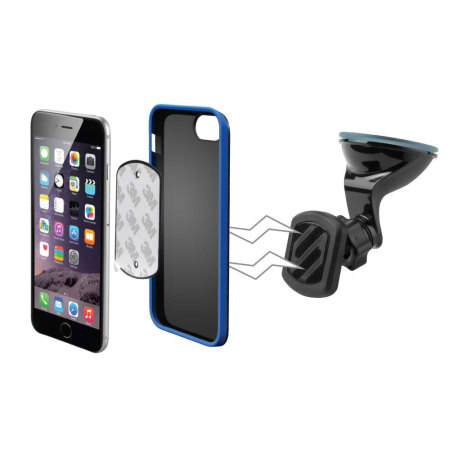 Our final pick comes from a renowned car holder manufacturer Scosche with their Magic Mount car holder. Coming with a wide magnetic base for a secure hold, the Magic Mount keeps your smartphone securely in place on both your windscreen and dashboard. It is a little bulkier than some of the other choices in this line-up, but the hold is second to none and well worth the small increase in size.
Review by Auto Trend